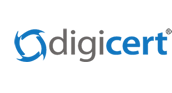 Digicert Code Signing
Digicert Code Signing ช่วยตรวจสอบตัวตนของผู้พัฒนาและให้แน่ใจว่าชุดโปรแกรมหรือ Application ของผู้พัฒนาไม่ได้รับการดัดแปลงด้วย certificate นี้จะช่วยให้ผู้ใช้ของคุณตรวจสอบได้ว่าชุดโปรแกรมหรือ Application ของคุณสามารถเชื่อถือได้
Digicert Code Signing รองรับการใช้งาน Platforms เช่น Java Applets, Microsoft Authenticode, Adobe AIR,Apple (Mac OS), VBA, Microsoft Office และอื่นๆ
---
Microsoft® Authenticode®:.
Digitally sign 32-bit or 64-bit user-mode (.exe, .cab, .dll, .ocx, .msi, .xpi, and .xap files) and kernel-mode software. Provider for Microsoft Windows Logo programs.
Java® :.
For Java applications for desktop, digitally sign .jar files and Netscape Object Signing. Recognized by Java Runtime Environment (JRE).
Microsoft® Office and VBA:.
Digitally sign VBA objects and macros. For Microsoft Office and third-party applications using VBA.
Adobe® AIR:.
Digitally sign .air or .airi files. Required for all AIR-based applications.
Code Signing Certificates for Windows Phone:.
Digitally sign code for Windows Phone and Xbox 360 applications. Required for Microsoft App Hub service.
Code Signing for Android :.
Digitally sign and optimize .apk files for the Android platform. Automatically keep track of certificate keys and access full reporting of signing activity within the Symantec Code Signing Portal.
Authentic Document IDs for Brew:.
Become a commercial Brew developer. Digitally notarize Brew applications.
:.
| | | | |
| --- | --- | --- | --- |
| Validation : | Organization Validation | Secure sub-domains : | NO |
| Warranty : | $0 | Business name in browser : | NO |
| Issuance time : | | Support for SAN (UC) : | NO |
| Free Reissue : | NO | Unlimited server license : | NO |
| Malware Scanning : | NO | Secures both with/without WWW : | NO |